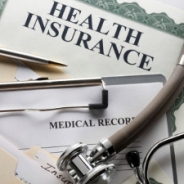 PASNA understands that surgical procedures and anesthesia can be very stressful for the patient and their family. Insurance company rules can seem very complicated and we would like to help you navigate through the task of payment for your anesthesia service. Lets start by first saying we participate and accept as payment in full MOST insurance carriers you may subscribe to. Check the list to the right to find your insurance company.
This does not mean you will not receive a bill for anesthesia services however. It is a very good idea on your part to understand the facts of YOUR particular medical insurance plan prior to needing it. Many insurance policies contain a copay - that is a portion of the fee for service that is to be paid by you either before or after the service is rendered. It is usually a set amount. Other insurance policies require patient payment of a deductible amount prior to when the insurance companies responsibility for payment kicks in. This amount can range from $0 to $7500 depending on the plan you have signed up for. Call your insurance carrier prior to your surgery to be sure you understand these particulars, and what part of your anesthesia bill, if any, you will be responsible for.
I've Received A Bill For 2 Anesthesia Providers. What Gives?
PASNA practices under the "Anesthesia Care Team" model in our surgical facilities. This model provides a very high margin of safety, allowing two highly trained providers, a physician anesthesiologist, and a certified registered nurse anesthetist (CRNA) to manage your anesthesia. It can also be very cost effective. Because anesthesia practice models differ from hospital to hospital, insurance companies sometimes split the anesthesia fee for "Anesthesia Care Team" models. This does not mean you are paying double the fee for your anesthetic. If it were provided by either a doctor or a CRNA alone the bill would be the same, a total of the two fees you were billed for.